Due to the uncertainty of the status of Covid-19 and large group gathering guidelines we have decided to hold off on the 2021 Asheville Hot Chocolate Races. See you in 2022!

The 5K and 10K events are chip timed.
---
Hill Climb or Marshmallow Dash?
Simply sign up for the "Kids Hill Climb or Marshmallow Dash" sub-event.
Wait till race morning and choose the one you're child feels up to at that time. Both races are for kids 12 and under only (although parents can run alongside for free, of course!).
All kids receive a commemorative race bib and pin!
The Marshmallow Dash for our younger crowd! A shorter and safer event for the little ones! Choose the one that works best for your child no matter what their age. Starting time 8:30am
EVERY RUNNER can enjoy a steaming cup of  hot chocolate perfection post-race thanks to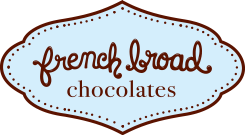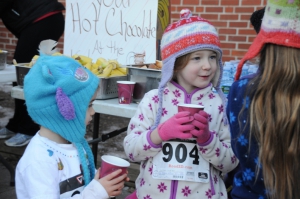 FREE BAG CHECK AVAILABLE RACE MORNING IN THE SCHOOL MEDIA CENTER